Faces of the Ruby
As it celebrates its first birthday this month, the Rubenstein Arts Center continues to establish its identity as the campus center for the creation of art at Duke.
Swing by and you might see student artists filming a movie or acting in a play. Or computer science students building a project in the 3D printing lab. Or an engineer working with dance students on a computer-aided performance piece.
There's a lot going on at the building now known simply as the 'Ruby,' a 70,000-square-foot, two-floor facility that opened in January 2018. And it's not just for art students.
The Ruby is building its identity in part through the people who use it the most. The regulars. Here, we invite you to meet them.
Daniel Blue likens the Rubenstein Arts Center's
printing lab
to "a high-tech wood shop driven through creativity."
Blue is a technician in the lab, where he helps faculty, staff and students bring imaginative designs to life with the lab's laser cutter and 3D printers. For this Duke senior majoring in computer science and minoring in music, this lab and the work created within helps him scratch a creative itch.
"You meet some very interesting people sitting here," he says. "People doing cool, innovative things."
Blue, from Chesapeake, Va., spends 6-8 hours a week helping out in the lab. Gregarious and energetic, Blue loves to chat up whoever ventures in to use the equipment. You never know what you might learn, he points out. He has helped engineering students build pencil holders and members of a club athletic team build a magnetized leader board.
A colorful pile of printed objects in a corner of the room display the creativity of this burgeoning technology; there's an elephant, some chess pieces, even two hands joined in the shape of a heart.
Blue has used the lab to make something creative as well. When Blue was young, his father would sit him down and try to explain calculus. He'd do so with the help of a visual aid – an image of an umbilic torus, a single-edged, three-dimensional shape featured in the mathematical singularity theory.
He designed one recently, fed the details into a Ruby computer and a 3D printer churned out one of these objects, which Blue gave to his father.
"He always said it was one of his favorite shapes," Blue says. "So giving it to him was super gratifying because I knew he'd love it."
As faculty advisor to the Screen/Society film series at Duke, Shambhavi Kaul found it was a challenge when screenings were forced to move around campus to various locations, wherever the necessary technology was available.
But with the introduction a year ago of a new, 100-seat, archival quality film theater in the new Rubenstein Arts Center, the series, which offers dozens of free films for the community each semester, has a permanent home.
"Suddenly, we could move the whole film screening program to one location," says Kaul, an assistant professor of the practice of filmmaking in the Art, Art History and Visual Studies department. "This is a significant change. It's difficult to get a momentum going when screenings are spread across campus. Geography matters."
Kaul became a full-time faculty member in 2016 and was already a familiar face around the Program in the Arts of the Moving Image before that, having taught film classes since 2009. An experimental filmmaker, she has also used the Ruby to develop and share her own work. In fall 2018, as part of a residency, she screened her short film "

Hijacked

," experimenting with a back projection system that allowed the viewer to literally walk around the screen and into a surround-sound environment.
She now teaches three of her four courses at the Ruby. Last spring, students in her Expanded Cinema class used the building as their blank slate, creating moving image installations all over – in a garden, in a studio, inside the movie theater, in a hallway, even hanging from a railing in the main atrium.
"They used the building in such creative ways!" she says, adding that with each new and unusual way the Ruby displays student art, Duke's film and arts culture continues to bloom.
"For the flourishing of art, you need a community," she says. "You need people to come share in the work, and the Ruby provides a vital location for this."
Rebekah Wellons returned from a semester abroad last winter and saw two campus jobs in the arts that interested her.
So she applied for both, was offered both and accepted both. Now a senior, Wellons is still doing both jobs along with a handful of other extracurriculars, all of which involve the arts and make her a ubiquitous presence inside the Rubenstein Arts Center.
She's president of Hoof n' Horn, the student-run musical theater group that routinely performs there and in other halls on campus. She's also president of Duke Rhythm and Blue, a student a cappella group.
She's a student captain for the
Creative Arts Student Team
– or CAST – a role in which she acts as a liaison between student groups and the arts administration. That's one of those two jobs she applied for last year.
The other is a student technician position. In that role, she sees the arts world from behind the scenes, hanging lights, running sound and generally helping with whatever needs doing for student productions.
"I want to be exposed to all of it," says Wellons, a political science major who minors in musical theater and Russian language and culture. "I like understanding how things work."
While Wellons has had myriad experiences within the arts at Duke, the most notable may be the most recent. In mid-December, she performed in a quasi-professional performance of "Love Life," a Broadway hit from the 1940s that has rarely been staged. Tony-winning actor and director Victoria Clark directed the single Duke performance in conjunction with a musical theater class at Duke. Wellons played the role of Susan Cooper opposite the male lead played by Daniel Schwait, a professional actor who came to Durham from New York City for the performance.
"That's the kind of thing no one gets to do," Wellons says, laughing. "I've never put in that many hours into anything in my life."
One recent night at the The Ruby, John Kolba was manning the projector for a screening of a 35-millimeter kung fu film.
As he worked, the theater next door hosted an ensemble playing traditional Iraqi music, brought to campus by Duke Performances, the university's arts-presenting organization.
And while all that was going on, visitors attended an opening reception just down the hall for an art exhibit, part of a local photography festival.
The building was buzzing, and when Kolba finished up with the film screening, he popped down the hall to check out the photography.
"It was really neat to see all the different pieces happening here," says Kolba, who has worked in The Ruby since its opening a year ago. "They've managed to pack a lot of different things into this one building."
Kolba is the Ruby's associate director for performing arts and technical operations, which means, depending on the day, he may be planning out the lighting and sound for a play, overseeing video projection for an art installation or making sure a projector is set up properly to screen a film for Duke's Screen/Society film series.
A Duke employee for a decade, he arrived on campus with a bachelor's degree in electrical and computer engineering and the expectation that he'd get his engineering doctorate here.
But he also had the theater bug, having acted in high school and done technical theater work while an undergrad at Lafayette College in Pennsylvania.
After about a year at Duke, a graduate advisor helped him realize his heart wasn't in engineering. He finished his masters and soon went to work with Duke's Theater Operations department at the Bryan Center, where he worked as a technician and supervisor before moving over to the Ruby.
In Kolba's view, the Ruby's value is in its ability to bring disparate entities together. By contrast, the Bryan Center has several theater spaces, but none right down the hall from an artist's studio.
"All these artistic things used to happen separately before," he notes. "Now, people have the chance to get together, and that can prompt some new ideas."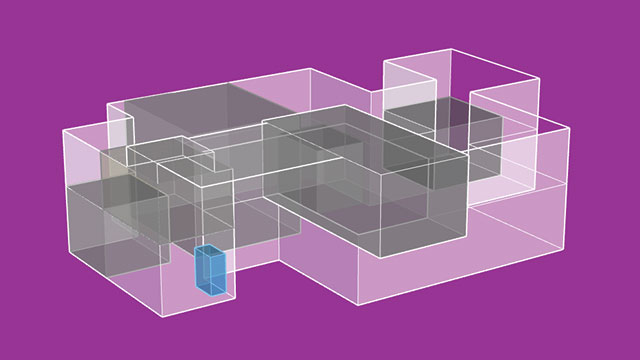 One of the Ruby's most recognizable personalities has never uttered a word, but is nonetheless filled with creativity.
The Art-o-mat is a vintage cigarette machine, one of those blocky boxes on four legs with the little handles you pulled back a generation ago to get a pack of smokes to ca-thunk its way to the tray at the bottom. At the Ruby, you put in a $5 bill and the machine will spit out your very own original piece of pocket-sized artwork.
This art installation is one of about 130 nationwide — and in several spots overseas as well — dispensing art for the masses. You might get a small painting or some other creation, like a hand-crafted ring or other such bauble. In the year or so of its life at the Ruby, the Art-o-mat has dispensed roughly 400 pieces of art; a staffer in the building dutifully refills it when needed.
Some of the artwork you might get from the Art-o-mat vending machine. Each piece is unique.
The

Art-o-mat

is the brainchild of Winston-Salem artist

Clark Whittington

, who got the idea one day in 1997, just as smoking was going out of style, and set one up in a local restaurant. The original is still dispensing art in a Winston-Salem diner, but the idea gained a foothold and spread broadly. These days Art-o-mats can be found in all sorts of places — from breweries and taco joints to hair salons, hotels and a Las Vegas casino.
"People can be resistant to letting art be part of their lives," Whittington said recently during a talk about the project at the Ruby. "Our whole goal is to have people experience something they would not otherwise. We want it to be open to anyone.
"
Zoe Abedon arrived at Duke four years ago and, as many freshmen do, set out to find her campus niche.
She eventually made her way to the campus radio station, which at the time was tucked away in the back of the Bivins building on the periphery of East Campus.
At
WXDU
, she found a home.
"I loved it immediately," the Charleston, South Carolina native recalls. "I've had a show each semester I've been here. It's a reprieve from the rest of the week."
The radio station provides a constant creative outlet for Abedon, a global cultural studies major. She routinely mines the station's collection of 100,000 CDs in search of music she's unfamiliar with. In fact, that's become her show's calling card. If you're tuning in to hear a particular type of music, you may be out of luck.
"I have always used WXDU to learn about new music," she says. "Almost all the songs I play are songs I have almost no familiarity with."
In the span of an hour or two on air, Abedon estimates she might play music representing as many as six different genres.
As a junior last year, Abedon was selected to be the radio station's general manager. Her elevation to that post came at a crucial time — the operation was moving from its hidden-from-view spot on East to a gleaming, new headquarters in the Rubenstein Arts Center. As general manager, she led a year-long effort to inventory the vast music collection, pack it all up and move it from old space to new.
Today, Abedon is one of the station's two music directors. In that role, she oversees the music that comes to the station. You'll hear a lot of different artists over the WXDU airwaves, but they won't include pop sensations Taylor Swift or Ed Sheeran.
"We play pretty much everything except Top 40," she says. "Our mission is to educate and expose people to music they might not otherwise be exposed to."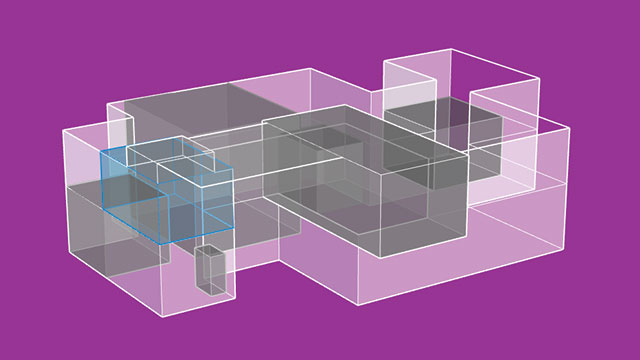 For his first six years as a faculty member at Duke,
Thomas F. DeFrantz
worked out of a tiny lab on central campus. It had a seven-foot ceiling – so low the dance professor could actually kick it.
A year ago, DeFrantz moved into far larger digs on the second floor of the Rubenstein Arts Center and everything changed. He could teach larger classes. He could hang lights overhead. He could do overhead projection. Heck – he's even piloted a drone, right there in the lab.
His is the Slippage Lab, where DeFrantz, other faculty members and their students mine new technologies to create dance-based artwork – often with social messages or purposes. Last year, for example, his lab produced a dance performance piece about gerrymandering and redlining — in which certain minority communities were deemed too risky for investment — in Durham.
"The innovations that can happen in interdisciplinary spaces like this allow Duke to take leadership in creative research," DeFrantz said. "And with the Ruby, it makes it easier for us to see each other and imagine forward together."
With a far larger teaching space, DeFrantz has been able to enroll more students. His popular performance and technology class, which used to enroll 25 students, recently had 44 – from a mix of backgrounds ranging from the arts to engineering.
"Last year the students worked with the concept of horse power, so they were making robotic squids and robotic horses and then creating performances around these moving objects," he says. "To have that many students working together really made the class propulsive, unexpected and really dynamic."
And he's seeing the beginnings of a real arts community come to life organically in the building as more and more students consider it a central part of their Duke experience.
"I see students in the hallway studying all times of day or night, so there's something about the space that is drawing students to it," he says. "And it's a nice thing to walk into the lab and pass by students who are maybe wondering what happens in the lab, and then maybe they'll stick their head in and take a course or get involved in a project. That's what we want. We want to get as many students as possible asking questions."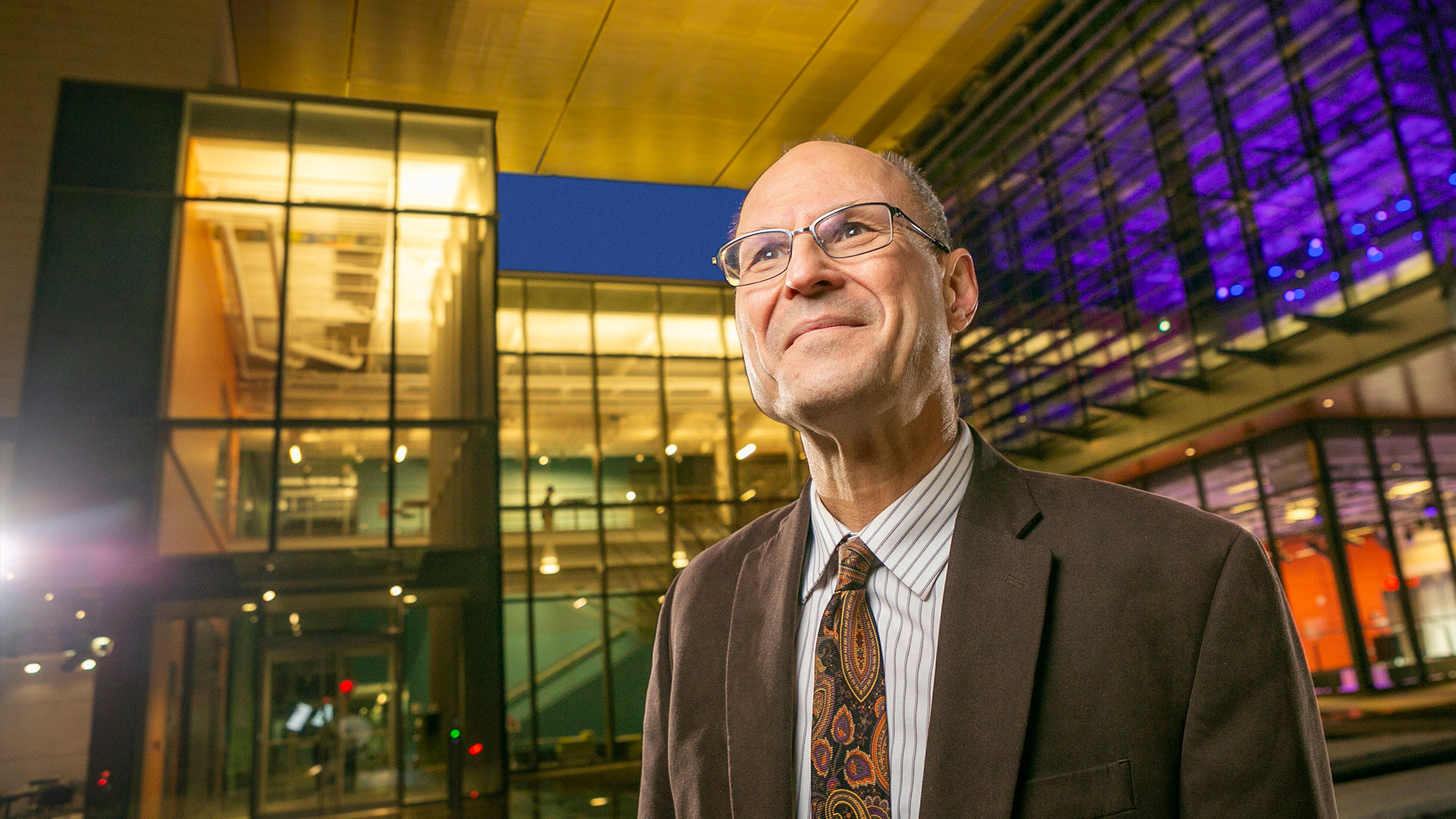 As The Ruby celebrates its first birthday, Scott Lindroth, vice provost for the arts, shares his vision for its future and the role of the arts at a research university.

Reporting by Eric Ferreri
Photography by Jared Lazarus
Videography by Julie Schoonmaker and Jonathan Lee
Special thanks to Wei Mao, Katy Clune and Bill Snead
YOU MIGHT ALSO LIKE THESE